BoiE Knows Aqueous Ozone


My Account

Call 800-432-4418

Order Online
OZONATED WATER
Convert Normal Tap Water into a Super Cleaner!
Account Manager

Fill in the fields below to sign into your BoiE account.


Forgot Password
Why Customers Trust BoiE

BoiE has been in business since 1999 and has an proven track record in the industry. We are an EPA-Registered Establishment #99115-SD-1, and manufacture electrolytic ozone generators and disinfection equipment. Products are assembled in-house and go through rigorous testing before shipping.

BoiE is on the cutting edge of the industry and is always improving products to add more value. We manufacture reliable equipment with top-notch support. Replacement parts are stocked and ready to ship to keep you up and running. Customers receive a 30-day money-back guarantee, a 1-year unlimited warranty and lifetime customer support.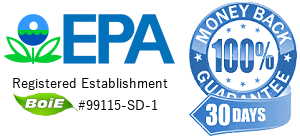 © Copyright BOI Environmental. All Rights Reserved.